FinancialForce GO!

Big Bang's

Fast, Simple

and

Streamlined PSA

Smart Start Implementation
Drop your excel sheets and get started right away to scale your business.
Implementing an ERP and PSA solution can be expensive and time-consuming. With dynamic growing companies like yours in mind, Big Bang experts designed the FinancialForce Go! Program to get you started as quickly as possible.
Get your organization up to speed in 3-months with this vanilla implementation of the FinancialForce PSA and Accounting modules. You can also purchase them separately. We mean it when we say: "FinancialForce? Go!"
Achieve organizational alignment with Big Bang and FinancialForce's powerful cloud platform to scale with your growing business.
Advantages of Big Bang FinancialForce GO!
This implementation package will benefit you if:
You want to get started right away with FinancialForce PSA or accounting
Your FinancialForce software is set up and ready to go with the key features and best practices you need to scale your business.
You want to achieve ROI faster
A 3-month implementation also means you quickly reap the benefits of an ERP. Find out how a Professional Services Cloud platform could impact your business with this ROI calculator!
You have a fixed budget
The Big Bang FinancialForce GO! program is designed to prioritize the essentials without the addition of customization, meaning you save on specialized implementation and development fees.
Choose between the PSA or Accounting modules to save even more. You can always come back later to add a module or request customizations, but the package is set up for your business to function without them.
Learn more about the benefits of FinancialForce PSA and FinancialForce ERP.
Big Bang's FinancialForce GO! will cover the following material:
Pre-packaged configurations, core processes, and templated reports for a high-impact, non-customized implementation. Our standard Big Bang FinancialForce GO! program includes both the PSA and Accounting modules, but they can also be purchased individually.
Sample Timeline:
1st month: Kick-Off & Professional Services
Kick-off with an in-depth look at the capabilities of the FinancialForce PSA platform and uncover the functionalities that will benefit your Professional Services. Learn best practices and set up your resources & skills, projects, and tasks & milestones.
The goal is to see benefits right away by managing your professional services team more efficiently.
3rd month: Validation & Go-Live
Finally, this is where it all comes together! It's time to migrate your data with the help of templates. We'll go through user-acceptance, testing, and deployment. Of course, the Big Bang FinancialForce team of experts will provide plenty of Go-Live assistance!
2nd month: Accounting (if selected)
During the 2nd month, we will implement all your finance team needs to thrive with their accounting, including:
General Accounting: Chart of accounts, bank accounts, dimensions, period-end closing, journals
Accounts Payables and Receivables: Payable invoices, payments, sales invoices, cash receipts and matching
Reporting: Trial balances, balance sheets, income statement
Gain a complete, customer-centric view of your business with #1 ERP and PSA on the #1 CRM platform with FinancialForce.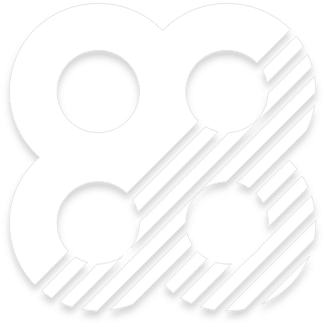 Discover our latest insights​
Discover the Big Bang unbiased consultative approach with expertly trained and well-versed cloud specialists.
How does your organization
stack up

?​
Take the Big Bang 360° Business Assessment to uncover opportunities concerning your people, processes, or technology.
​