Level up with Big Bang's
Certified Experts and Senior Trainers
Training is part of the Big Bang culture
From our proprietary two-week intensive onboarding to helping hundreds of customers get comfortable with their new cloud solutions, we live and breathe a training culture.
Format and expertise that fit
Led by an experienced senior-level consultant or Director – with field expertise. Courses run half a day up to two days.
Have you recently shifted to the cloud? Or changed systems?
Are you looking for your team to become more independent as you navigate your way through leading cloud solutions? Our Cloud Solutions Training modules in either Oracle NetSuite, Rootstock, and Mavenlink are proven to help your team advance.
Customized to your organizations' needs
We can help add value to your organization in person or leveraging virtual tools at a distance. Even if you are interested in training that you don't see listed here, ask us, and we will be happy to share more options or create your unique training plan.
Workplace specific
Internal processes not quite working optimally? Are they in need of a complete overhaul or just tweaking? Our Workplace Training modules can help with either.
Fully certified and recognized
Certified by our third-party cloud solution providers, our expert team is the most certified per capita. They update and maintain training every quarter. Our training is recognized by the Quebec Government's The Commission des partenaires du marché du travail program.
Training may be the starting point or the final step in solving your business challenges, lean on us to help you get there.
Leverage the profound knowledge of our certified consultants
The concept of training is inherent in what we do. Big Bang experts are trained alongside our partners. It is our culture of continuous learning that helps our team transfer their knowledge with their team members in addition to your team.
Looking for something else? Customized training that meets the needs of both individual users and the organization on a whole is also offered by expert trainers and experienced consultants. Simply get in touch to find out more about Big Bang's customized training.
Looking for a training course?
Big Bang offers pre-packaged training courses for popular cloud solutions in addition to valuable workplace training. With courses running a half-day to two days that cover topics ranging from Accounting 101, Cloud Computing, or even redesigning your Employee Onboarding. 
At Big Bang, digital transformation means growth!
Frequently Asked Questions
Why is training important?
Which cloud certification is best?
Training can be provided by an expert certified consultant or a senior trainer.
When possible the same team that worked on your implementation or support project will also provide training. That way, they know what to highlight as they progress through the training framework. If you are looking to gain specific knowledge outside of a project, we will select the trainer with the team with the right skillset, availability and specialty.
As they say "teach a man to fish, and he will eat for a lifetime".
We do our very best to impart the wisdom of our consulting team that was developed thanks to years of hard work. Unlocking the potential of your cloud software can be simple if you are aware of what is possible. Uncover features and dive into the topics that might be harder to grasp or critical for your business. We will always be here to support you, but sometimes we know you simply WANT to "fish".
It depends on what you plan to do with your knowledge.
Big Bang's senior trainers can help you determine the right order of training – be it courses or 1:1 training to achieve your personal and professional goals. If you work with one software, you may consider the basic or admin certification a great place to start. Great news, in your training you can cover the topics that will reemerge in the exam.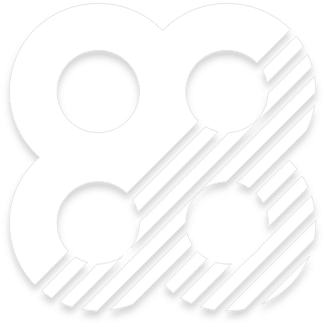 Discover our latest articles​
Discover the Big Bang unbiased consultative approach with expertly trained and well-versed cloud specialists.
How does your organization
stack up

?​
Take the Big Bang 360° Business Assessment to uncover opportunities concerning your people, processes, or technology.
​