Oracle NetSuite Consultant.

Looking for a NetSuite Expert?
Big Bang is a certified Oracle NetSuite Alliance and NetSuite Partner with a team of the best NetSuite consultants for your implementation, migration, development, and even training projects.
Big Bang's team of consultants has been working with NetSuite for over a decade, developing sharp expertise on the NetSuite platform. We know how to integrate it with other platforms best to help your business evolve and grow.
Get your Free Trial.
Experience how NetSuite works first-hand.
At Big Bang,

we are masters of Oracle NetSuite
Avoid common pitfalls
Hiccups, while implementing a new system, can happen. By leveraging Big Bang's NetSuite consulting team, you can avoid wasting time and resources. With more Oracle NetSuite certifications per capita than any other NetSuite partner, the Big Bang team can show your team the ropes and avoid unforeseen problems.
Properly trained NetSuite Consultants can find the right balance between customizations and upgrades
Everything is possible with open APIs and customizations. However, sometimes knowing where to stop and leverage a pre-built tool, platform, extender, or module can save time, money, and bi-annual upgrade costs. With the team at Big Bang, you will get the best advice on when customization is too much, or when it is the elegant solution required.
Leverage industry expertise of Big Bang's NetSuite Consultants
There is something to be said for having "been there and done that." By understanding the challenges in a given industry, the NetSuite Consultants and industry specialists at Big Bang will help Oracle NetSuite work with your other software and real business challenges.
No surprises
Surprises can be great, but let's leave them for Birthdays! With Big Bang's team of expert Oracle NetSuite consultants, there are no surprises because we lay everything on the table before we even start – it's how we are different from other NetSuite Partners. By following Big Bang's proprietary 7-step methodology called The Big Bang Experience®, we ensure your project runs as promised.
96 Netsuite Certifications
NetSuite Advanced Revenue Management (PS)
NetSuite Certified Administrator
NetSuite Certified Financial User
NetSuite Certified SuiteFoundation
NetSuite OpenAir Essentials
NetSuite SuiteAnalytics User
NetSuite SuiteCloud Developer
NetSuite SuiteCloud Developer II
NetSuite SuiteCommerce Developer
NetSuite SuitePeople : Fundamentals
NetSuite SuitePeople for Pre-Sales
NetSuite SuitePeople for Sales
NetSuite SuiteSuccess Service (Sales)
NetSuite Advanced Revenue Management (ARM) Enabled
Working with the best

certified NetSuite Consultants

at the right Consulting firm is the best move
What kind of project are you working on? 
Implementation with a team of NetSuite Consultants
Our cloud solutions and NetSuite consultants have both the business and technical expertise to analyze, configure, test, and deploy your most critical business data and process management platforms.
Integration with a team of NetSuite Consultants
Seamlessly integrating your people, processes, applications, and data across your business can contribute to streamlined operations and support your growth.
Customization with a team of NetSuite Consultants
Our cloud business management software experts help you streamline and standardize your business data and processes. We understand that every business is unique, so make sure to tailor your software to your specific needs.
NetSuite Rescue Mission
Things might not always be as they seem. The same is true when you hire a consulting company without the track record of Big Bang. We are versed in fixing your Netsuite issues and problems.
Support and Training with a team of NetSuite Consultants
A highly-skilled support team is there to accompany you in the most critical moments of your business operations, as you need it.
Achieve organizational alignment with Oracle NetSuite's powerful cloud platform to scale with your growing business.
The benefits of

NetSuite all-in-one

cloud platform
NetSuite's financial management solution accelerates your financial close, provides strong expense management, offers streamlined and auditable revenue management and ensures complete real-time visibility into the financial performance of the business.
International Capabilities
NetSuite OneWorld addresses the complex multinational and multi company needs of mid-market organizations.
Sales
NetSuite's Sales force automation software powers organizations with integrated processes from opportunity, upsell and quote management to sales forecasting, order management, fulfillment, and commissions.
SuiteCommerce
Deliver true omnichannel shopping and service experiences through a single cloud platform that combines e-commerce, in-store POS, and order management with your back-office systems.
Inventory Management
NetSuite's inventory and warehouse management software allows you to consolidate your inventory systems into a single, integrated warehouse inventory control solution and efficiently manage every stage of the product life cycle, as well as your different lines of business.
Forecasting
Sales forecasting can often be a mystery to your management team, but NetSuite CRM+ takes the guesswork out of forecasts with real-time sales data, complete visibility into opportunities, and a rich set of forecasting tools.
We've helped more than 100 companies with NetSuite ERP
See how Big Bang's NetSuite Consultants streamlined operations, propelling PMC Commercial Interiors's growth to 6 locations.​
"Big Bang Speaks Furniture" With PMC Commercial Interiors
Best in class Haworth dealer, PMC Commercial Interiors leveraged the right system and right Solution Partner to scale.
"Moving to the cloud future-proofed our business!"​​​
NetSuite

is an all-in-one turnkey system complete with:
Big Bang's team of trusted business advisors can help you get the most out of Oracle NetSuite from BSA (Business System Analysis) to implementation, migration, development, and even training. Big Bang's team of expert consultants has been working with Oracle NetSuite for over a decade, developing sharp expertise on the Oracle NetSuite platform. We know how to integrate it with other platforms best to help your business evolve and grow.
Oracle NetSuite ERP
Enterprise Resource Planning
The single-source of truth lives in NetSuite ERP with all cumulative data in one system, enabling visibility on all business centers.
Oracle NetSuite MRP
Manufacturing (Material) Resource Planning
NetSuite MRP helps track visibility and traceability on the shop floor and optimize machine productivity, staff allocation and operating costs while considering demand planning, seasonality and lead time.
Oracle NetSuite PSA & OpenAir
Professional Services Automation
Gain visibility in real-time on your customers and projects, including accuracy on staffing, allocation of resources and skill sets, project profitability and the proper forecast to staff at the right time with NetSuite PSA and NetSuite OpenAir.
Leverage industry expertise
Customer Relationship Management
Enable your sales team to go from reactive to proactive customer relationship management with clear pipeline forecasting in NetSuite CRM
Oracle NetSuite SCM
Supply Chain Management
Optimize the layout and productivity of your shop floor and delivery routes for raw and finished goods when you leverage NetSuite SCM.
Oracle NetSuite HCM & SuitePeople
Big Bang team of expert NetSuite Consultants are here to help.
No changes are too large, or small for our responsive team. Our number one priority is to help sustain your organization's growth by aligning business strategy, processes, and systems.
Today to see how Big Bang's NetSuite Consultants can simplify your life and get you back to doing what you do best. Digital transformation, we got it.
Discover the Big Bang unbiased consultative approach with expertly trained and well-versed cloud specialists.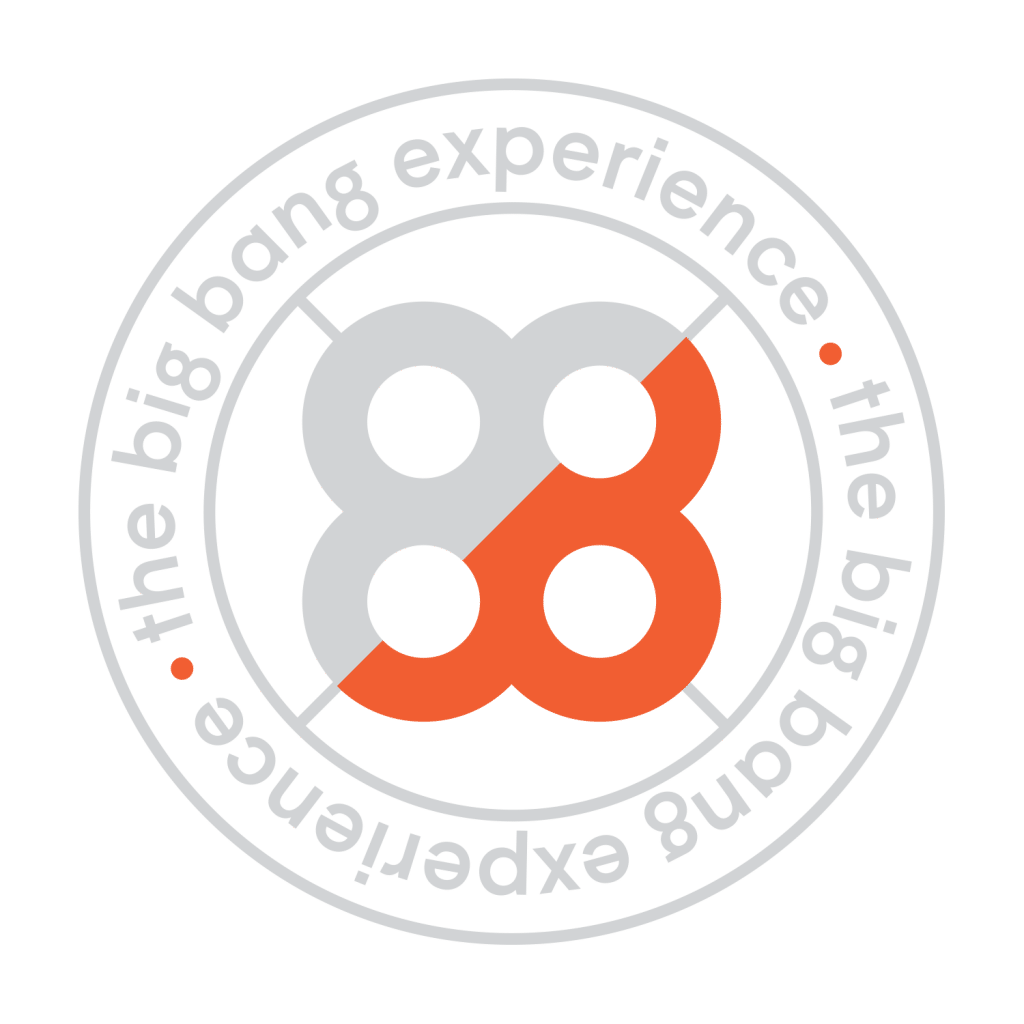 The
Big Bang Experience®

.​
Maximize the success of your cloud business transformation with The Big Bang Experience®, our 7-step proven methodology. It is designed to implement cutting edge solutions seamlessly.
​​