Oracle NetSuite

ERP and CRM with Big Bang expert cloud consultants
Leading cloud platform for global finance
With native multi-subsidiary and multi-currency features combined with Big Bang's expertise in cross-country companies (including our own).
Single-source of truth for all key stakeholders
The robust power of Oracle NetSuite allows for customers, suppliers, vendors, partners, and employees to all access the same platform (with varying permissions). Rest assured that KPIs and other metrics are consistent for each stakeholder.
Unified business management suite enables growth
Oracle NetSuite has your basics covered with ERP/Financials, CRM, eCommerce, and additional process types, built-in and configured for best-practices. As your business evolves, so can your cloud platform with the help of Big Bang's expert consultants.
Customized just for your business!
With an open API and impressive connectors, Oracle NetSuite is flexible to the needs of your business.
Planning, Consulting and strategy
Lead by Big Bang's experts, tailored for your organization's strategy, goals and needs
Consultants with both the industry and technical acumen configure, test, and deploy elegant solutions.
Leverage the profound knowledge of our certified consultants
127 Netsuite Certifications
NetSuite Advanced Revenue Management (PS)
NetSuite Certified Administrator
NetSuite Certified Financial User
NetSuite Certified SuiteFoundation
NetSuite OpenAir Essentials
NetSuite SuiteAnalytics User
NetSuite SuiteCloud Developer
NetSuite SuiteCloud Developer II
NetSuite SuiteCommerce Developer
NetSuite SuitePeople : Fundamentals
NetSuite SuitePeople for Pre-Sales
NetSuite SuitePeople for Sales
NetSuite SuiteSuccess Enablement
NetSuite SuiteSuccess Service (Sales)
Achieve organizational alignment with Oracle NetSuite's powerful cloud platform to scale with your growing business.
Oracle NetSuite Integration Services
Join the more than 21,000 customers across 200+ countries and territories running on

Oracle NetSuite
Manage all of your key business processes from one central cloud-based solution. NetSuite, an Enterprise Resource Planning (ERP) system, allows you to run your business from the cloud accessing your data any time, from anywhere. With no hardware costs, no recurring software maintenance costs, and up-front per user license fees, NetSuite is the ideal ERP solution for many of today's growing enterprises.
Increase sales productivity
Improved forecast accuracy with built-in tools
KPIs and Dashboards for optimal decision making
Scale your business and lead the pack with the most common ERP for companies going public
Big Bang optimizes

Oracle NetSuite
Big Bang's team of trusted business advisors can help you get the most out of Oracle NetSuite from BSA (Business System Analysis) to implementation, migration, development, and even training. Big Bang's team of expert consultants has been working with Oracle NetSuite for over a decade, developing sharp expertise on the Oracle NetSuite platform. We know how to integrate it with other platforms best to help your business evolve and grow.
Avoid common pitfalls
Hiccups, while implementing a new system, can happen. By leveraging Big Bang's experience with Oracle NetSuite, you can avoid wasting time and resources. With more Oracle NetSuite certifications per capita than any other partner, the Big Bang team can show your team the ropes and avoid unforeseen problems.
Find the right balance between customizations and upgrades
Everything is possible with open APIs and customizations. However, sometimes knowing where to stop and leverage a pre-built tool, platform, extender, or module can save time, money, and bi-annual upgrade costs. With the team at Big Bang, you will get the best advice on when customization is too much, or when it is the elegant solution required.
Leverage industry expertise
There is something to be said for having "been there and done that." By understanding the challenges in a given industry, the industry specialists at Big Bang will help Oracle NetSuite work with your other software and real business challenges.
No surprises
Surprises can be great, but let's leave them for Birthdays! With Big Bang's team of expert Oracle NetSuite consultants, there are no surprises because we lay everything on the table before we even start. By following Big Bang's proprietary 7-step methodology called The Big Bang Experience®, we ensure your project runs as promised.
Systemize your business for greater scalability, profitability and freedom, with the help of Big Bang and Oracle NetSuite.
Oracle NetSuite

: the world's most deployed cloud ERP system
Why choose Oracle NetSuite for your business?
Designed for modern businesses with the best-practices for your industry
Built-in platform enables flexibility & Commerce omnichannel
Unified data model delivers business intelligence for all
Enterprise Resource Planning

(ERP)
ERP software integrates the various processes essential to running a business, including financial management, financial planning, order management, procurement, production management, supply chain management, and warehouse & fulfillment into one complete system to streamline processes and information across the entire organization.
The central feature is a shared database that supports multiple functions used by different business units. In practice, this means that employees in different divisions—for example, accounting and sales—can rely on the same information for their specific needs.
NetSuite's financial management solution expedites daily financial transactions, accelerates the financial close and ensures compliance. The cloud-based single platform architecture ensures complete real-time visibility into the financial performance of your business from a consolidated level down to the individual transactions.
NetSuite financial management seamlessly integrates with all NetSuite order management, inventory, CRM and e-commerce functions to streamline critical business processes. Some key features include billing, finance & accounting, financial planning, financial reporting, global accounting & consolidation, governance risk and compliance, and revenue recognition.
Global Business Management
NetSuite OneWorld delivers a real-time, unified global business management platform for enterprises and manages multinational and multi-subsidiary operations at a fraction of the cost of traditional on-premise ERP solutions.
As a Global ERP, it addresses the complex multinational and multi-company needs of global organizations. You can adjust for currency, taxation and legal compliance differences at the local level, with regional and global business consolidation and roll-up. Conduct e-commerce around the globe with multi-language, multi-currency, multi-country and multi-brand web stores that all can be run and managed from a single NetSuite system. You can manage web stores worldwide—each in their location-specific language and currency. Global Services Resource Planning (SRP) streamlines the complete services lifecycle from marketing to project management, service delivery, billing, and revenue management—and helps you drive repeat business from existing clients. The international capabilities help companies manage global operations including multiple currencies, taxation rules and reporting requirements across geographies and subsidiaries while providing real-time financial consolidation and visibility.
Customer Relationship Management

(CRM)
Grow your business with the industry's only integrated CRM.
With a 360-degree view of the customer journey, NetSuite's integrated customer service software helps you deliver the best customer service. Improve customer satisfaction, attract new customers and lower service costs. Additionally, create and execute effective marketing campaigns that generate qualified leads, ready for sales engagement, with marketing automation software. Users can also power sales performance with Sales Force Automation (SFA) software. SFA integrates sales processes from the opportunity, upsell, and quote management through to sales forecasting, order management, fulfillment, and sales commission. You can drive channel ecosystem collaboration with Integrated Partner Relationship Management. Real-time flow of information enhances visibility, boosts collaboration between you, your partners, and your organization.
Extend collaboration and productivity beyond the office with intuitive NetSuite tools that equip your mobile workforce with the information they need, anytime, anywhere, on any mobile device.
Human Capital Management

(HCM)
Securely weave people's data on one platform, giving business complete control over their HR processes. Features include core human resources (HR), employee center, HR analytics, and payroll. Sophisticated role-based security allows executives, managers, supervisors, and employees to support both themselves and their teams. Universal data ensures people's information is available throughout the enterprise allowing companies to nurture, protect and develop their talent. Built on the global platform, enhanced with HR localizations, ensuring companies can manage global workforces.
Professional Services Automation

(PSA)
Manage the complete Bid-to-Bill process of your services business with NetSuite's easy-to-implement, and simple to maintain, Professional Services Automation solutions. Powerful, configurable capabilities in project management, resource management, project financials, billing and invoicing enable your delivery service business to grow as your processes evolve.
With B2C & B2B e-commerce, CRM, email marketing, order management and point-of-sale (POS) optimize customer experience from any digital touchpoint at any time. SuiteCommerce allows you to create consistent and personalized shopping and service experiences for every customer in-store and on any device. A B2C experience with advanced functionality designed specifically for B2B selling and buying needs. Support online stores, in-house sales, distributors, manufacturers, brick-and-mortar stores, and channel partners—all from a single platform. With order management, you can centrally manage orders from multiple channels and fulfill from any source to enable buy and get anywhere experiences.
Flexible-yet-powerful software that helps you grow revenue, save time and optimize marketing resources. With easy-to-use tools like automation, browse abandonment, cart recovery, product recommendation and advanced features to create engagements across email, web, SMS and social.
NetSuite Business Intelligence provides you with the power of built-in, real-time dashboards, reporting and analysis across all the integrated processes within the software suite. Realizing true value-added insights, business users gain real-time visibility to identify issues, trends, and opportunities and instantly drill down to the underlying transaction to take action and make smart decisions.
Additional experience features
The mindset of User Experience drives the total NetSuite experience. With feature considerations like role-based authentication, industry-leading user interface, embedded analytics, user-customized dashboard, document management, and SuiteApp instant enterprise collaboration, all in a responsive design.
Customer Success with Big Bang and Oracle NetSuite​
George Courey modernizes their business
Tell us a little bit about George Courey George Courey is a family business that provides institutional textile to various industries; namely hospitality, healthcare, and
George Courey modernizes their business​​​
Video interview with Chief Operating Officer at the 100+year old institutional textile company, George Courey. He speaks about the business successes of centralizing CRM and ERP systems.
Moving to the cloud, future-proofed our business!
Mavenlink has allowed us to benefit from several advantages. We can now supervise in real time the progress of the different tasks, the skill sets of each team member, the availability of resources, etc. The descriptive is a lot more precise… it is a great tool and we really enjoy using it!
Wow I like the breakdown detail of the project! thanks guys!
Jason Serfaty, IT & Special Projects Manager,
Thanks for your quick response here – you guys are doing a GREAT job!

Jacob Poole, Accounting Manager,
We were very happy with Big Bang ERP. They brought this project back to life and helped us put our priorities in line and allocate our resources efficiently. We know we can always count on them for support.
Looking to get started? SuiteSuccess™ by Oracle NetSuite works great for Start-ups!
Zero to Cloud

in only 100 Days
As a transformative customer engagement methodology, SuiteSuccess was designed by Oracle NetSuite with your industry's leading practices in mind, enabling you to get the most out of your ERP while ensuring a successful implementation in record time. By leveraging unparalleled expertise gathered by Oracle NetSuite and it's partners in the retail, software/internet, wholesale distribution and nonprofit sectors SuiteSuccess delivers tangible business outcomes and actionable insights with industry customizations already built into the system:
100+ pre-built reports and dashboards
3000 hours worth of industry-leading best practices
Pre-defined roles to jump-start business activation
Detailed business process flows and KPIs specific to your business and industry
Turnkey setup and training
Succeed in the Cloud with an Extensible and Customizable Unified ERP System
Optimize your financial management
The Benefits of

NetSuite

all-in-one cloud platform
NetSuite's financial management solution accelerates your financial close, provides strong expense management, offers streamlined and auditable revenue management and ensures complete real-time visibility into the financial performance of the business.
International Capabilities
NetSuite OneWorld addresses the complex multinational and multi company needs of mid-market organizations.
Inventory Management
NetSuite's inventory and warehouse management software allows you to consolidate your inventory systems into a single, integrated warehouse inventory control solution and efficiently manage every stage of the product lifecycle, as well as your different lines of business.
Sales
NetSuite's Sales Force Automation software powers organizations with integrated processes from opportunity, upsell and quote management to sales forecasting, order management, fulfillment, and commissions.
Forecasting
Sales forecasting can often be a mystery to your management team, but NetSuite CRM+ takes the guesswork out of forecasts with real-time sales data, complete visibility into opportunities, and a rich set of forecasting tools.
SuiteCommerce
Deliver true omnichannel shopping and service experiences through a single cloud platform that combines ecommerce, in-store POS and order management with your back office systems.
Discover how Big Bang can help optimize your organization with Oracle NetSuite ERP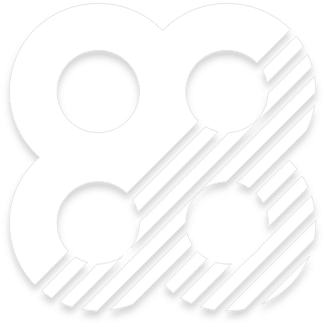 Discover our latest insights​
Discover the Big Bang unbiased consultative approach with expertly trained and well-versed cloud specialists.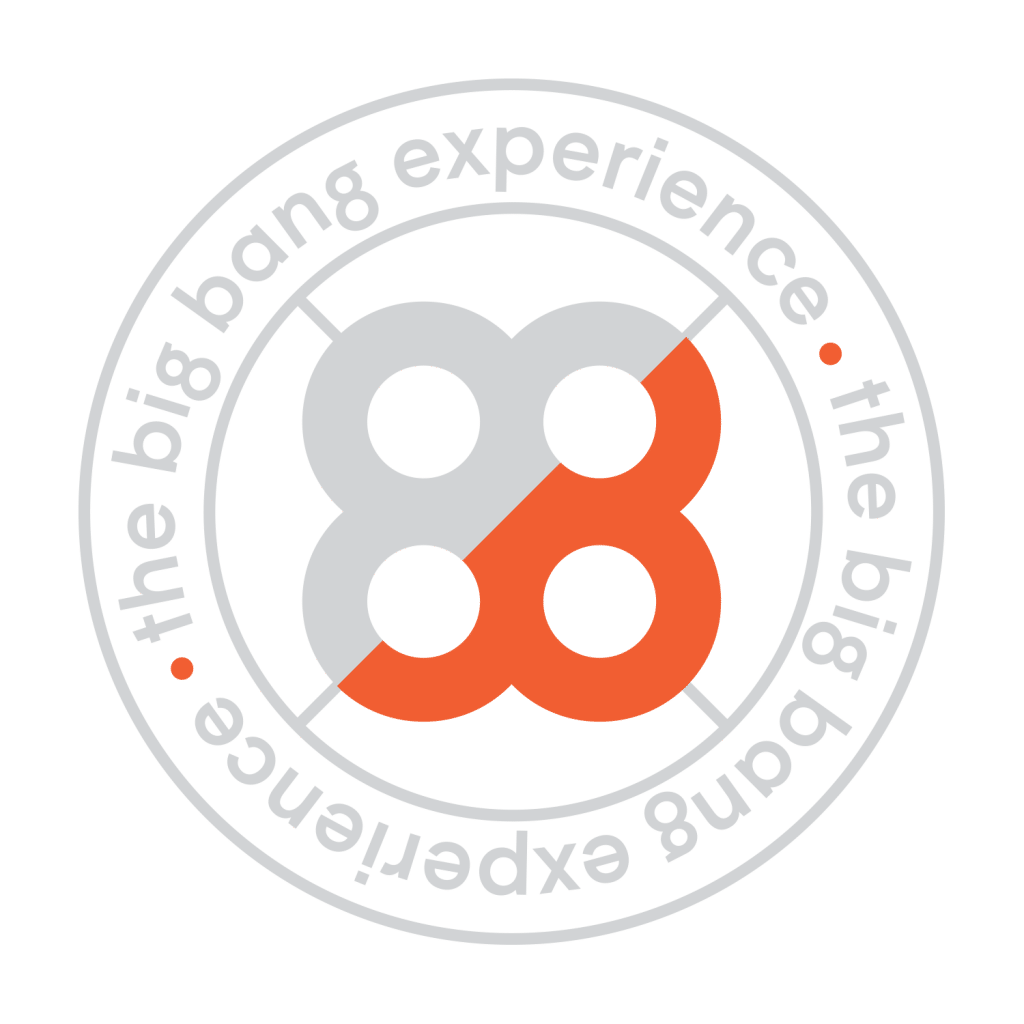 The
Big Bang Experience®

.​
Maximize the success of your cloud business transformation with The Big Bang Experience®, our 7-step proven methodology. It is designed to implement cutting edge solutions seamlessly.
​​