Salesforce Consultant.

Looking for a Salesforce Expert?
Big Bang's team of trusted business advisors can help you get the most out of Salesforce from, BSA (Business System Analysis) to implementation, migration, development, and even training. Big Bang's team of expert consultants has been working with the Salesforce Platform portfolio for many years, developing sharp expertise on the Salesforce platform. We know how to best integrate with other systems, additional AppExchange® apps, and solutions, to enable your business to evolve and grow.
Get your Free Trial.
Experience how Salesforce works first-hand.
At Big Bang,

we are masters of Salesforce
Avoid common pitfalls
Everything after the quote. With finances at the core of what we do, we can help develop your invoicing process, financial accountability, and nail-down inter-departmental communication. Big Bang's consultants can help you do more with Salesforce than the rest.
Do you want to maximize your sales, customer service, and marketing? Our team can advise you on how to do so.
Properly trained Salesforce Consultants can find the right balance between customizations and upgrades
Avoid common hiccups. We are so much more than a software reseller. We don't just implement a new or improved platform; we work as a partner and consult, train, and support the best use of Salesforce. Since Salesforce is flexible to endless customizations, understanding which ones should, and shouldn't, is critical to avoiding problems down the road.
We deliver digital transformation across the enterprise through a strategic approach, process optimization, implementation, and managed services support.
Leverage industry expertise of Big Bang's Salesforce Consultants
Every software has an advantage. With our experience with all of the Salesforce Platforms, we'll make responsible, unbiased suggestions based on your business's needs and strategic roadmap.
No surprises
With an ultra agile and adaptive approach, Salesforce is the #1 CRM in the world for a reason – it's robust! But that shouldn't mean you get overwhelmed with all of its potential. Let our experienced consultants simplify your account to get you the right information at your fingertips.
25 Salesforce Certifications
Salesforce Certified CPQ Specialist
Salesforce Certified Pardot Specialist
Salesforce Platform App Builder
Salesforce Platform Developer 1
Salesforce Sales Cloud Consultant
Salesforce Service Cloud Consultant
Working with the best

Salesforce Consultants

at the right Consulting firm is the best move
What kind of project are you working on? 
Implementation with a team of Salesforce consulting experts
Our cloud solutions (service cloud) and Salesforce consultants have both the business and technical expertise to analyze, configure, test, and deploy your most critical business data and process management platforms. Salesforce Cloud Implementation delivers a personalized experience for customers through the Sales Cloud, Service Cloud, Marketing Cloud, Community Cloud, Commerce Cloud, and more.
Integration with a certified team of Salesforce consulting partner
Seamlessly integrating your people, processes, applications, and data across your business can contribute to streamlined operations and support your growth.
Customization with a team of Salesforce consulting expert
Our cloud business management software experts help you streamline and standardize your business data and processes. We understand that every business is unique, so make sure to tailor your software to your specific needs.
Salesforce Rescue Mission
Things might not always be as they seem. The same is true when you hire a consulting company without the track record of Big Bang. We are versed in fixing your Salesforce issues and problems.
Support and Training with a team of Salesforce consultants
A highly-skilled support team is there to accompany you as a partner in the most critical moments of your business operations, as you need it.
With more than 1,000 successful projects and a customer satisfaction rate among the top 1% of all Salesforce Certified Partners. Big Bang will help you accelerate your company's innovation, transformation, and growth.
The benefits of

Salesforce all-in-one cloud platform

cloud platform
#1 Customer Relationship Management platform
Salesforce allows businesses to manage all their operations and customer service from one central location on a single, secure, and scalable platform that's easy to customize.
Modern user experience making it intuitive to use
Gaining employee buy in to leverage any software's robust power can be a challenge for any business operator. With Salesforce Lightning the experience is initiative and the set-up fully customized to work for you and your team.
Shared information for all your departments
Salesforce is an online CRM solution that gives all your departments – including marketing, sales, commerce, and service – a shared view of your customers with one integrated CRM platform. By leveraging these roles, teams can share critical data and hone in on the important information required to do their best work.
Customizable, adaptable, and modular
Extend your power to sell, service, and market with pre-integrated apps on the Salesforce Platform AppExchange®. Create the experience your team needs to sell faster and get more done with this suite of market-leading products that increase revenues and decrease costs.
We've helped more than 100 companies with Salesforce
See how Big Bang's Salesforce Consultants streamlined operations, propelling PMC Commercial Interiors's growth to 6 locations.​
"Big Bang Speaks Furniture" With PMC Commercial Interiors
Best in class Haworth dealer, PMC Commercial Interiors leveraged the right system and right Solution Partner to scale.
"Moving to the cloud future-proofed our business!"​​​
Salesforce

is an all-in-one turnkey system complete with:
From Business System Analysis (BSA) to implementation, migration, development, and even training, Big Bang's team of trusted business advisors can help you get the most out of Salesforce cloud solutions. Over the past decade, Big Bang's team of expert consultants has integrated Salesforce with other platforms to help businesses grow and evolve.
Salesforce PSA
Professional Services Automation
Learn about your customers and projects in real-time, including accuracy on staffing (time tracked vs. payments), the allocation of resources, profitability of projects, and the ability to forecast to workforce at the correct time.
Salesforce CRM
Customer Relationship Management
Your sales team will go from reactive to proactive customer relationship management and clear forecasting with dashboards and tasks that drive the customer journey. They will then be able to focus on closing the deal.
Salesforce SCM
Marketing Automation Software
You can actively promote your brand by selling your products and services to the right person at the right time with the right message.
Big Bang's team of Salesforce Consultants are here to help.
We prioritize aligning business strategy, processes,and systems with your organization's goals. No change is too large, or small for our responsive team. Today to see how Big Bang's Salesforce Consultants can simplify your life and get you back to doing what you do best. Digital transformation, we got it.
Discover the Big Bang unbiased consultative approach with expertly trained and well-versed cloud specialists.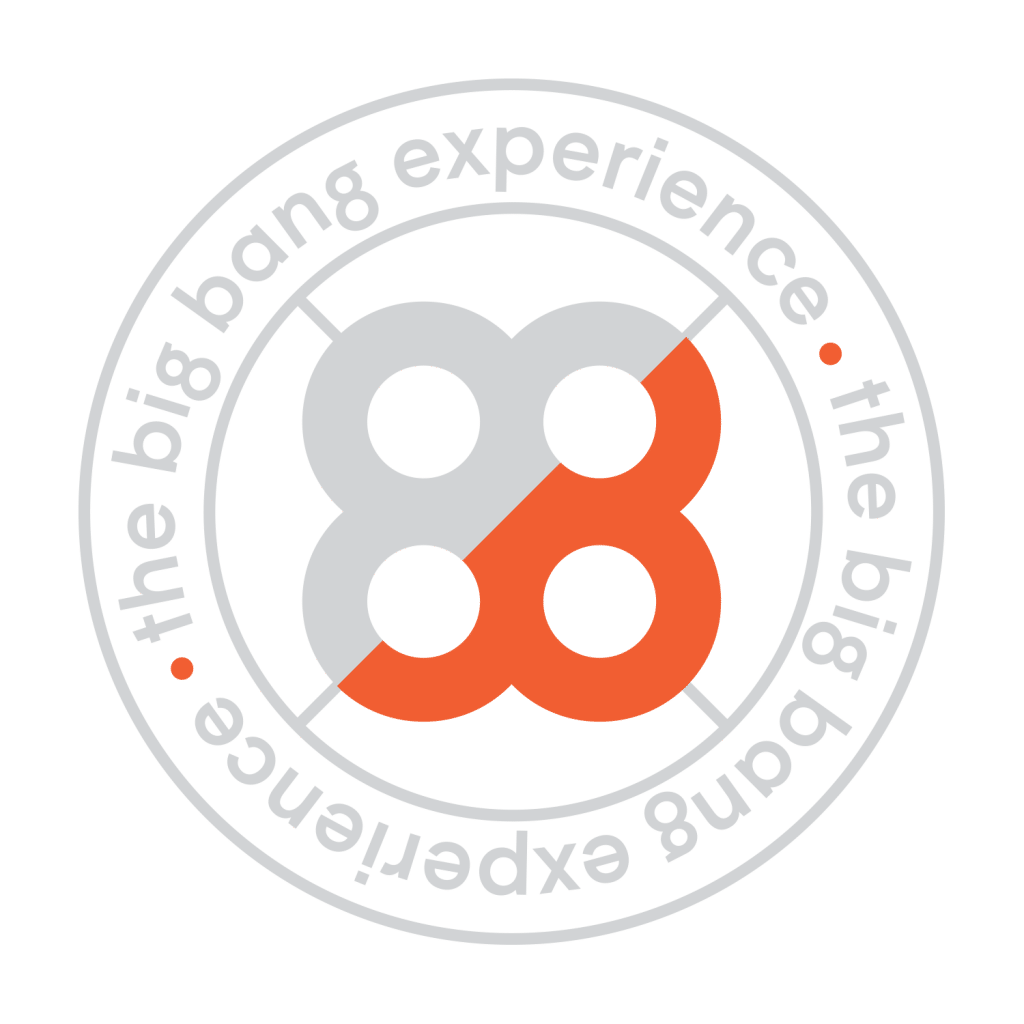 The
Big Bang Experience®

.​
Optimize the success of your cloud business transformation by implementing cutting-edge solutions using The Big Bang Experience®, our 7-step proven methodology.
​​
FAQ about Salesforce Consulting
How can Salesforce consultancy help your business?
Which industry and domain do you have experience?
Why should we choose Big Bang to provide Salesforce consulting services?
Salesforce CRM will help drive the strategic growth of your business. Our consultants will help you streamline sales through customizable workflows that allow you to adapt processes with speed and precision, turning sales strategies into revenues. When you integrate data from all sources into one system, you empower your sales teams with customer insights synced from third-party, on-premise, and legacy products so that you get a single-yet-full view of your business. Salesforce CRM brings real-time visibility into customer activity, marketing engagement history, quotes, and AI-powered insights—all in one place, available on any device.

Since we operate globally with a large, diverse professional services team, Big Bang will be able to find the right team with the right skill set, availability, and understanding to help you and your organization thrive. When consultants understand the realities of your industry, they really can speak the same language and help you get the most of your work with Big Bang. Our industry experience spans construction, consumables and retail, finance and real estate, healthcare, hospitality, industrials and manufacturing, information technology and telecom, materials, energy and utilities, media, and transportation.
Big Bang is a certified Salesforce expert consulting partner with more than a decade of experience working with hundreds of companies worldwide. We are very dedicated to helping you achieve your business goals.