Working at Big Bang:

the career you always wanted
Do you want a rewarding career? Big Bang offers cutting-edge technologies, training, and tools to help you reach your full potential.
It's never a dull moment at Big Bang. With knowledge sharing abound and training opportunities at your fingertips, your grey matter will never get bored. Show up ready to go! Big Bang is your second home and your work-family. Dive in with monthly happy hours, off-site and team-building events, fitness classes, sharing of memes, the friendly, and often quirky, people at Big Bang are always up for fun (our social and health committees make sure of it).
At Big Bang, we empower you to take accountability for your happiness and work-life balance. Some of the ways we help include flexible working hours, the ability to work from home (or a remote location), and time to celebrate with loved ones with your Birthday off. 
Lifelong Learning Culture
We never stop learning! From week one, all new and returning employees complete the Big Bang onboarding process. The opportunity to learn and share with your colleagues is baked into our everyday culture with weekly 'Lunch and Learns' and 'Knowledge Sharing' sessions. From there, we invest in formal training and learning by supporting employees in their professional and product certifications, providing leadership coaches for managers and those next in line to take a leadership position, covering 100% of the cost. 
A team that sweats together, works together. Since 2015, Big Bang has been offering Yoga and Fitness programs to staff, neighbors, and friends at no cost from the third phase of our Montreal office. We take away the challenges of getting to the gym/studio by bringing it to the office, for you. What's your excuse now?  Additionally, the Social-Wellness (SOWELL) Committee organizes an annual Health month, and other wellness initiatives.
Gain invaluable career experience – faster than you ever thought possible. At Big Bang, We offer hands-on experience with access to the latest cloud technologies and exposure to businesses in various industries – all over the world. Those interested have the chance to work from our various offices and travel onsite to customers; you just have to raise your hand.
State-of-the-Art Office Facilities
When you come to Big Bang to work, we do our best to provide the very best atmosphere to help you get and stay productive. Open workspaces, Zoom conference rooms, chill zones, and our family kitchen help with real-time collaboration and create cohesion for the team. When you need to be perked up, find a coffee and tea bar, healthy snacks, and even treadmill stations to keep your legs and brain moving. Our offices are easily accessed by public transportation, and parking is provided for our employees and customers.  
We work hard so we can play hard together! Each year Big Bang hosts a sugar shack in the spring, a company BBQ in the summer, a corporate retreat in the fall, and a Christmas party before the holidays. Before the Christmas Party, we all go volunteer and give back to our community. When you join Big Bang, you join our family.
With learning opportunities at every corner,
what are you waiting for?
What our employees are saying!
"My Big Bang Internship was the perfect combination of Business and Technology. Working with clients in different industries to solve complex problems developed my strong interest in consulting. Big Bang's positioning as a responsive and agile partner means every consultant, Intern or Project Manager, is expected to deliver high quality work. If you're looking to work on a wide array of projects with diverse teams and you love being challenged, I would highly recommend interning at BB!"
Saad Rasool, Senior Consultant,
"I took a chance on Big Bang and in the end, they took a chance on me (coming from the agency world). This year we have been growing the team and the candidates that end up joining us are the ones with the right attitude. Everything else can be taught but what makes the team so special is that everyone wants to be here, contribute and be their best self. Being at Big Bang has been a lesson on giving people chances and knowing we can support that."
Kimberly Marx, Director of Marketing,
What (customer) advice do you have to a company starting out their digital transformation journey?
"Do not go gentle into that good night". Digital transformation is inevitable, so get started as soon as you can. Be bold, but be prepared.
What advice do you have to consultants starting out their career (at Big Bang or in general)?
Be hungry, and get as far out of your comfort zone as you can. It'll be scary, but it'll help you grow tremendously.
What has been your favourite part of Big Bang over the past 5 years?
The extraordinary people I have worked with over the past years.
Luc Muckensturm, Delivery Lead,
"Big Bang has had a huge impact on my career development. I'm glad to have been a part of it since its early days. The company puts a lot of trust in their employees and I've been a witness of where that trust has taken us; going from a company with one office and less than 10 employees to our current stage with offices around the world. Can't wait to see where the future takes us."
Pablo Herrera , Tech Lead,
Become a Game Changer. Apply today and change the way the world does business.
Big Bang

Career Paths

for professional growth
From your first day at Big Bang, you will interact with clients and are encouraged to tap into your fellow teammate's knowledge and experience. Ramping up in Big Bang's knowledge- sharing environment is easy, and participation in our growing library of technical resources is encouraged. Working with your mentor in your one-on-one coaching sessions, you will create your personalized plan for your optimal career path. The work you put in will dictate the speed you progress along your personalized career path.
Discover the Big Bang unbiased consultative approach with expertly trained and well-versed cloud specialists.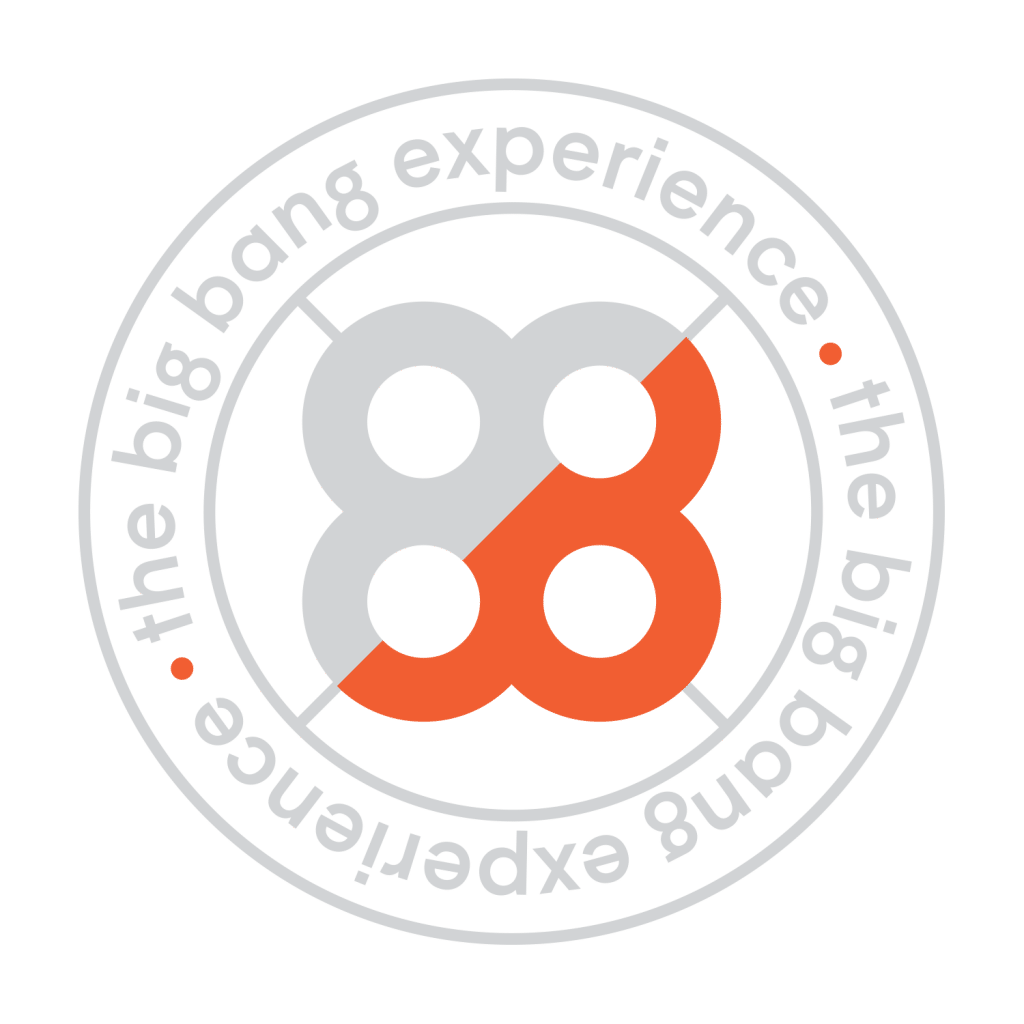 The
Big Bang Experience®

.​​
Maximize the success of your cloud business transformation with The Big Bang Experience®, our 7-step proven methodology. It is designed to implement cutting edge solutions seamlessly.
​​