Digital transformation, we got it.
Our Mission
Real digital transformation: Drive growth by recommending and delivering cutting edge business solutions to optimize operations with turnkey information.
Our Vision
Align strategy and technology for our customers in a fast-paced and overwhelming business world.

The goal: become the most trusted advisors to scale businesses.
Big Bang was founded in 2014 with the goal of helping SMBs around the world to choose the right technological solutions and to empower them to scale their operations. Today, Big Bang counts over 140 passionate employees spread across offices in Montreal, Toronto, Paris, Mauritius, and with plans to expand to London, Boston and San Francisco, among others. Our worldwide presence allows us to serve customers all around the clock and our best-of-breed solutions enable business leaders to make better, faster and more precise decisions that impact the entire company.

Because we value honest answers and open relationships, Big Bang's consultants provide customized strategic solutions and take a holistic approach to planning, systems, and training for our clients.

Recipients of several awards, including employer brand and organizational growth, Big Bang's team shares a common trait: being hands-on and getting things done.
About Big Bang



Big Bang is a consulting firm that helps organizations optimize and streamline processes through planning digital strategy, deploying business solutions, and creating organizational alignment. Our purpose is to create tangible value for our customers by streamlining business systems, connecting information between systems, aligning strategy with technology, and providing support to develop organizational expertise. Our vision is for all people in every organization to have direct access to the information that enables them to do their best work anywhere and every day. With headquarters in Montreal, Canada, and offices in France, Mauritius, Toronto, and the United States, we aim to serve enterprises of all sizes and industries worldwide.
Big Bang is the cloud service company with the most diversified product certifications per capita.

Our consultants have a wealth of cutting edge technological knowledge, and we offer all the best-of-breed products under one roof.


Since its inception, Big Bang has experienced sustained growth in its average income of 49% per year.


Employer of choice for young graduates, offering quality jobs and internships converting to permanent roles with professional development opportunities.


Big Bang is an international cloud consulting firm with 140+ employees spread across 5 subsidiaries and 4 physical offices in 3 different countries.
We operate around the globe offering exposure to international customers in diverse industries. Canada – HQ in Montreal and a second location in Toronto. Mauritius – The office in fin-tech hub Gardens of Bagatelle is close to many of our EMEA customers' headquarters. USA – Offices on both the east and west coast allow our sales reps and consultants to be close to our customers & partners. France – Located in the trendy 8th arr. of Paris – an ideal hub for our European markets.
Big Bang's culture is defined by the great people who work here. Here's a few of them!
CEO

Gabriel Tupula is an engineer by trade with close to 20 years of experience in e-commerce, digital marketing and cloud solutions. His cumulative experience in information systems, software development and internet marketing allow him to be a creative problem solver and a results-oriented project manager. As an analytical thinker, Gab is uniquely able to see the big picture and create a roadmap to tangible results – plus he has the drive and ability to cross the finish line. As a particle designer, he aims to use existing tools and out-of-the-box solutions to create a perfect fit with a client's requirements and business culture.

Awards & recognition:
BonBoss Certified
2021 Forbes Technology Council Official Member
2021 Forbes Business Council Official Member
Director of Marketing

Kimberly has an honours Bachelor's in Commerce and is a Certified Health Coach. She has a decade of experience in the field of Marketing in Montreal, New York and Toronto. She worked at several marketing agencies with a focus on wellness and luxury brands. She is the recipient of the Notable Award for Best Marketers in Montreal. However, limiting her role to Marketing would be an understatement - she is much more than that. Kimberly handles all internal and external communications, her impressive professional network allows her to introduce new opportunities to employees and clients.

She is fearless, creative, sociable, approachable and very insightful. Kimberly is an outstanding woman who has made a huge impact on Big Bang leading the BBE Life Committee, streamlining internal processes, and finding elegant solutions to difficult situations.

Awards & press:
-Future is Female - Global TV
-Top Marketers under 30, notable awards
Director, Alliances and Partnerships

Suzanne impressively has thirty-plus years of experience working with cutting-edge-technology, Financial Services, and FORCE.com - notably Rootstock and Salesforce products. As part of the Big Bang leadership team, Suzanne's expertise helps support Big Bang's unique value proposition by better leveraging the FORCE.com partnership and insights. Suzanne offers an innate ability to form business opportunities through creative and strategic efforts while managing internal operations and technology infrastructure. She's also great at solving client problems and implementing solutions from a pre and post sales position. Suzanne holds an Associates' Degree in Business Administration at Foothill College.
Pricipal, Clients & Partnerhips

Stéphane is an industry leader with over 30 years of experience. Holding a Master of Business Administration from McGill University and a Bachelor in Mechanical Engineering from Université Laval, he has done notable work for companies such as The Createch Group, Accenture, and Thinkmax. A system integration pioneer in the midmarket industry, Stéphane excels at understanding root causes and finding innovative solutions. He enjoys solving complex and challenging problems for the Big Bang team and his customers. He is specialized in NetSuite, JD Edwards Oracle, and Episerver. Stéphane says that "Underneath it all, he's just an urban lumberjack."
Director of Innovation and Solutions

Nicolas is Big Bang's Innovations and Solutions Guru solving problems with elegant solutions. Nicolas created the department of Innovation and Solutions with a clear vision in mind of helping every team member throughout the organization and having the best-in-class solutions to recommend to clients. Nico started as a consultant, with expertise in mobile technologies, and quickly made his way to his role as Director, because of his hands-on approach, determination, and his adaptability to any project whether functional or technical. He is also always on the lookout for new partnership opportunities that will allow Big Bang to grow continuously. Nicolas has many years of experience, he is an ENACTUS alumnus and has a proficiency in IT. His global experience has him working with clients and partners in French, English, and Spanish
Corporate Development Manager

Anna has significant experience in Human Resources, particularly in talent attraction strategy and international recruitment. Her focus at Big Bang is on educational & governmental relationships, global expansion, networking, and community. Anna led the HR strategy and compliance for Big Bang's expansion into France and hired five local employees in the first year of the Paris office's opening.

Before her Bachelor in Industrial Relations with a Minor in Political Science from McGill University, Anna completed a post-secondary diploma in North-South Studies at Dawson College. She studied Central and South America's history, economy, and languages and conducted a field research project on Nicaragua's labor mobility. Anna's understanding of the unique challenges of the Latin American labor market makes her a key asset in Big Bang's expansion into Latin America.
SDC District Central, Bon Boss, Leucan, Adam Roberge, etc.
Big Bang believes that "if you can, you should." We prioritize our investment into both the lives of our team, as well as the community at large. Visit our Big Bang Life page to find some of the ways Big Bang gets involved.
Adam Roberge Sponsorship
Since 2021, Big Bang has sponsored Canadian cyclist Adam Roberge on his journey to the 2024 Paris Olympics. Adam is a great representation of our core values of teamwork, groundedness and responsiveness. The resilience that Adam is exhibiting, both in training and in publicly sharing his journey, is strongly aligned with who we are as a company and our approach to digital transformation. This collaboration supports Big Bang's community growth initiatives.

They speak about Big Bang

Big Bang contributes to both Forbes Tech Council and Forbes Business Council.

Big Bang ranks for the second year in a row on the 2020 Growth List.

Big Bang recognized for women in tech in Global News TV interview.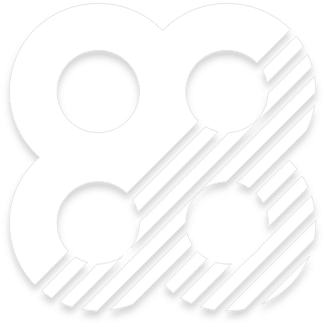 Discover our latest Articles​
Discover the Big Bang unbiased consultative approach with expertly trained and well-versed cloud specialists.
How does your organization
stack up

?​
Take the Big Bang 360° Business Assessment to uncover opportunities concerning your people, processes, or technology.
​